Au pays où se fait la guerre
On the occasion of the centennial of the 1914-1918 war, this quartet program with piano and voice offers a selection of extracts from works whose composers were touched by the conflicts of the wars of the time.
Au pays où se fait la guerre
Quartet with piano - Songs in France - Special guest Isabelle Druet, Mezzo-Soprano - Production Palazetto Bru Zane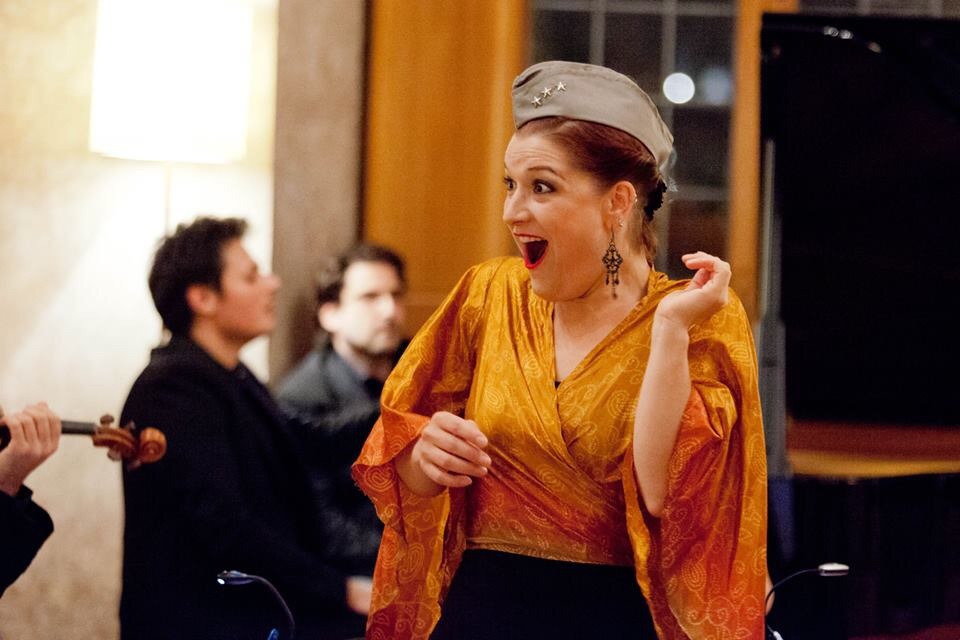 Au pays où se fait la guerre
Conceived by the Palazzetto Bru Zane in connivance with curious and committed artists, this program makes the listener penetrate into the mind of a soldier of the Great War. All the composers interpreted lived the conflicts of 1870 and 1914 with an artistic fervor that deeply marked them. The warrior impulses of duty ("Your arm is strong, your soul is proud!" - Offenbach, The Grand Duchess of Gerolstein) do not, however, make the separation of hearts so easy. Once on the forehead, anxiety appears, that "splendid and sombre sweetness that floats under the starry sky; it looks like up there in the shadows, a paradise has collapsed ... "(Nadia Boulanger, Élégie). The soldier reassures himself ("My pain, give me your hand ..." - Debussy, Recollection) and takes courage when thinking of the beloved. The days pass, whose horror is sometimes made up of serenity. But in the evening, when the sounds of battle are extinguished, the lonely solitude reappears more beautiful, which is poured out in secret ("The tears that can be poured, when the heads are diverted, we do not not suspected ... "- Godard, Tears). Fatally, Death follows the steps of despair, taking also those who did not know the weapons ("Far from the lover, I wait for the death ..." - Chaminade, Exile). And while the being is no longer but only the spirit remains, "all those who once loved one another with tender love after death in Paradise can expect ..." (Dubois, In Paradise) .
This program has received the "Centennial" label as part of World War I events.